Smart design & Technology
Stoov's infrared heated and wireless products warm you with three different heat settings, anywhere you need it, and charging is easy with the charger. Our products are designed to warm you, when you make direct contact. No energy is lost, and you will stay warm for hours, and your Stoov will automatically switch off, when you don't use it. No energy is wasted because our goal is keeping you warm, not our planet.

When you use a Stoov, your body temperature will rise, while the environment around your feels cold. We create vibrations within the infrared wavelengths by connecting infrared heat mats from carbon fiber to low voltage. This way, Stoov creates an instantly pleasant warmth up to 42 ⁰C with low heating costs. The energy from the infrared radiation will work on your body and get molecules to start moving and thus generating heat. Pretty smart. But don't worry, the infrared radiation doesn't harm you. In fact, infrared heating creates a soothing and relaxing feeling, as well as it reduces back, neck and muscle pain and stimulates blood circulation. Stoov takes care of you and your health.
We warm people, not the planet
We're into warmth. Sustainable warmth. With Stoov, you keep the warmth wherever you are and whenever you want.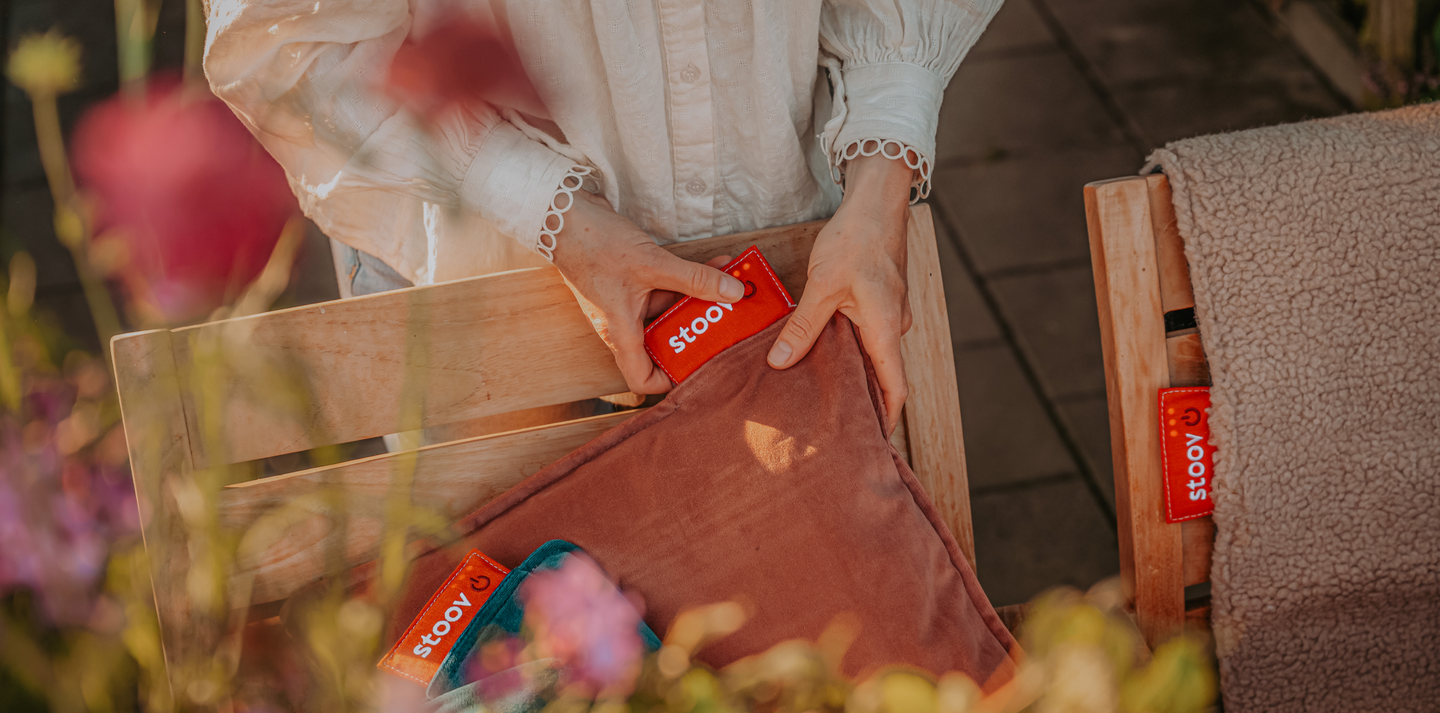 The Stoov Cordless Heating Concept
Stoov heated products combine soothing infrared heat rays with wireless convenience. To stay warm & comfortable anywhere, anytime, so you can enjoy the moment. Designed for the perfect heating experience.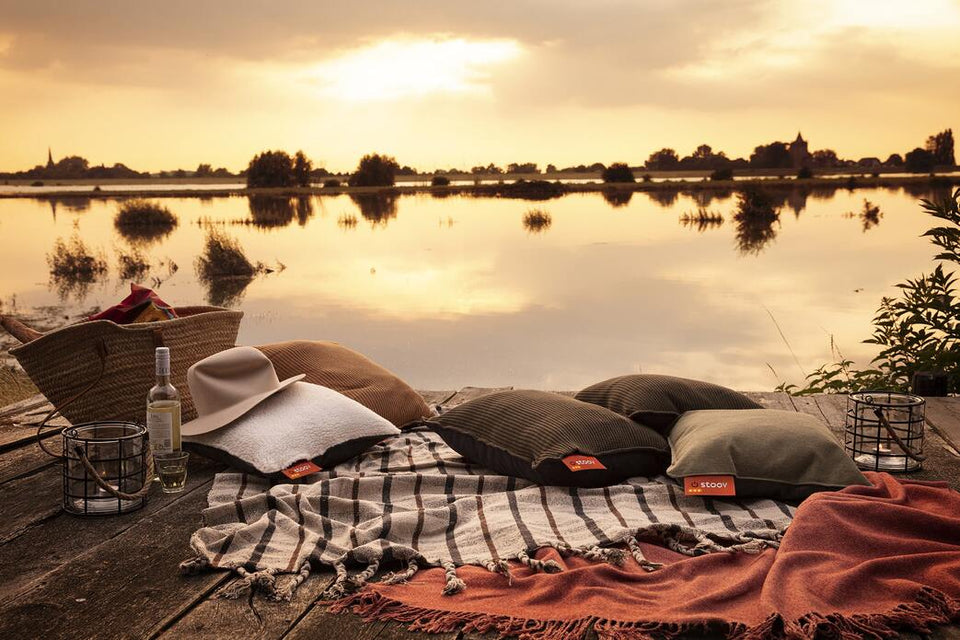 Stoov since 2014
Stoov was founded by Teun van Leijsen in the Netherlands. When his wife was constantly freezing outside on the terrace, he was looking for a solution. One day he placed heating elements of a car seat in a garden bench cushion. "For the first time, my wife was happy to stay warm while sitting outside. From then on, she even took the pillow inside — it kind of followed her around." That is how the idea was born to make infrared heated cushions with an attractive design. Today the Stoov team works closely with specialists and partners to further improve the products and product experience — with an unprecedented drive for innovation.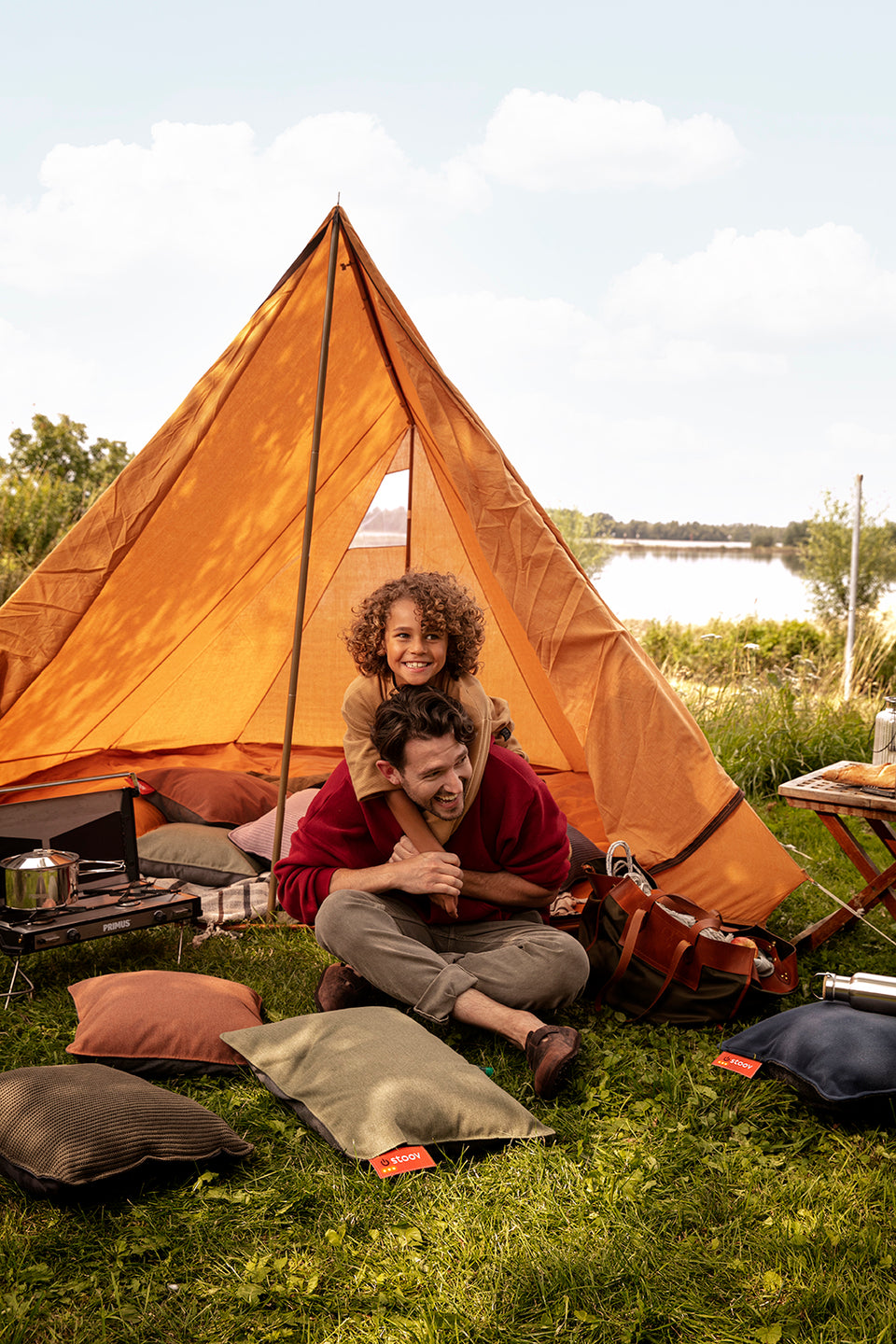 Our planet
We care about keeping you warm while taking care of our planet: Which is why Stoov is made from recycled and recyclable materials that are durable and long-lasting. We could even repair a product, if needed, in the social workshops we collaborate with. We value to make our products in the most responsible way, with love and attention to the details. Furthermore, we continuously optimise our products, production and logistics to further reduce our ecological footprint to a minimum.